Bradford White Water Heaters
Since 1881, Bradford White water heaters have created some of the most high-performing, energy-saving water heaters in the world.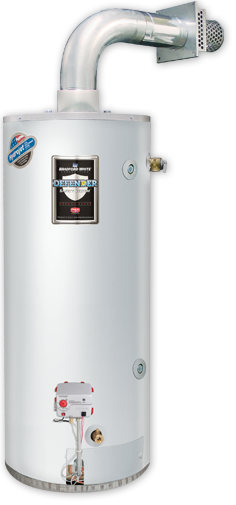 Bradford White water heaters is headquartered in Ambler, Pennsylvania, and has a manufacturing plant in Middleville, Michigan. It is one of the country's largest makers of water heaters.
Bradford White produces electric and propane-powered water heaters. Need a new water heater? Be sure to consider Bradford White. Their unparalleled craftsmanship is surpassed only by their customer service.