People are struggling. Record cold temperatures have greatly impacted heating needs and energy use. Many energy bills are reflecting this extreme cold.

Some who've never had to ask for help are facing this situation. The need is real, and it's significant - and the time to help is now.
If you are in need of special assistance to help with your energy bill and you're a Blue Ridge Energy member or customer, please contact your local helping agency. We are working with these agencies to distribute funds.
We've also re-established a special program to help meet the need during this critical time. It's called "So No One Goes Cold". It utilizes Operation Round Up funds to make crisis heating assistance available to more people than ever.

Donate online now or mail your check to the Blue Ridge Electric Members Foundation today to help those in need. Every dollar given - 100% - will be used to help your friends and neighbors in need with crisis heating assistance . . . right now, when the need is greatest!
Renee Whitener, public relations director, and Jason Lingle, energy solutions manager, discuss Operation Round Up and our "So No One Goes Cold" program.
Jason Lingle, manager of energy solutions, gives a quick overview of Usage Tracker and how it can help you manage your electric energy consumption and costs.
Or, to mail a check, please make payment to:
Blue Ridge Electric Members Foundation
PO Box 112
Lenoir, NC 28645-0112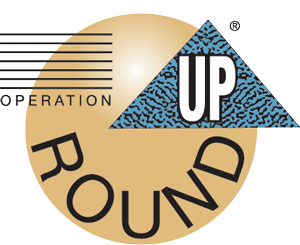 Give thoughout the year with our Operation Round Up and Operation Round Up PLUS programs. Pennies each month can make all the difference.
*Blue Ridge Electric Members Foundation is a 501-c3 organization, making all donations tax-deductible.