Endless Hot Water On Demand
at a wag-worthy special price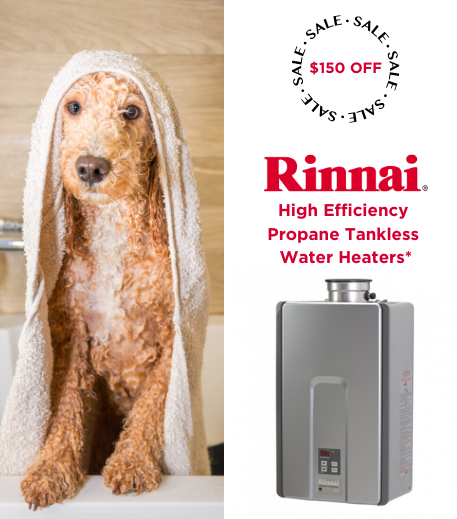 Get $150 off a
Rinnai High Efficiency Propane Tankless Water Heater*
March 1 - 31, 2020!
With a Rinnai Tankless Water Heater, you can enjoy hot water whenever and wherever you need it — even for simultaneous uses at multiple fixtures. These units use up to 40 percent less energy than a traditional tank, so you'll notice the savings right away!
What is a
Rinnai Tankless Water Heater?
Why Choose Rinnai Tankless Water Heaters Over Tank Water Heaters?
Choose from one of these models