A Letter to Our Teachers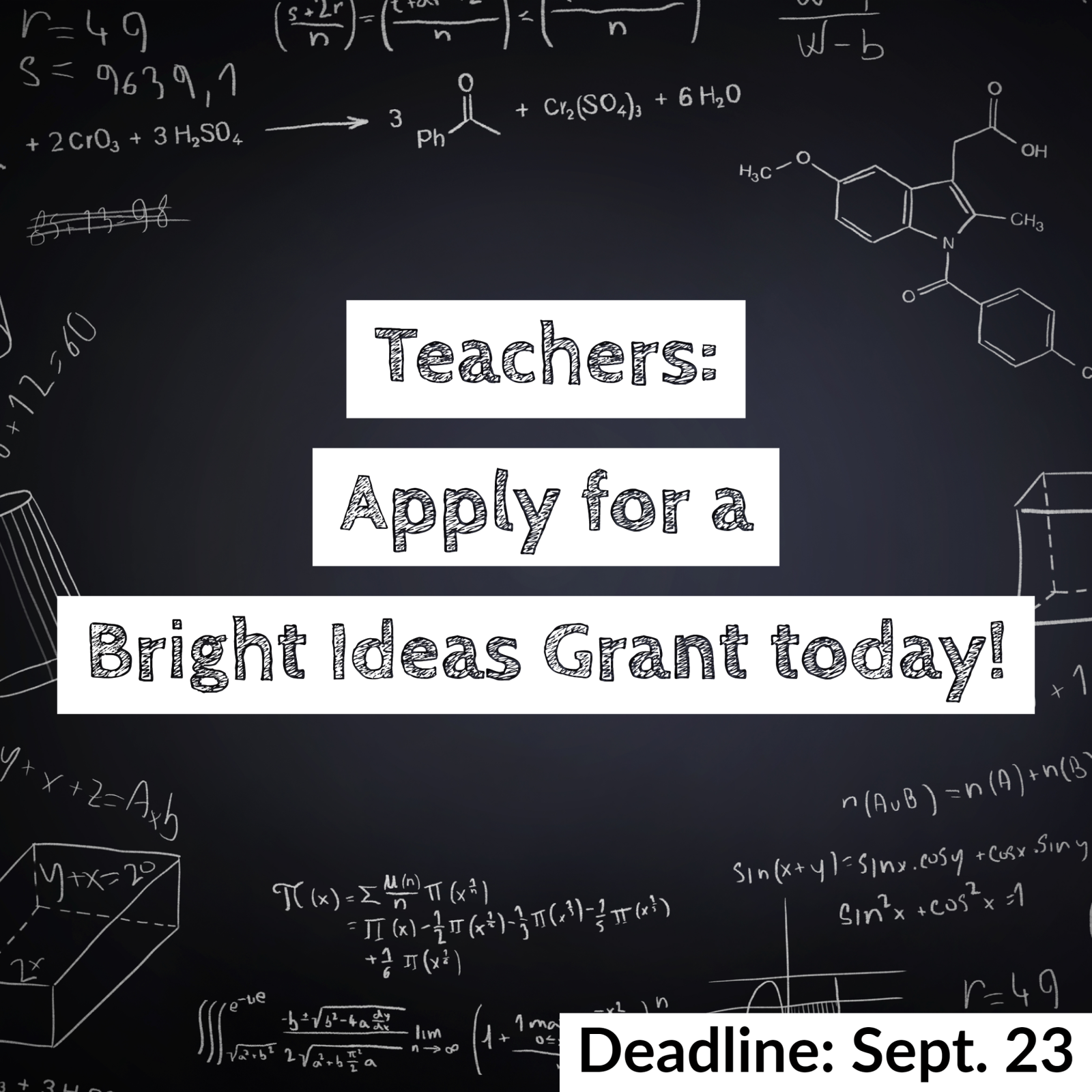 Classes are back in session and if you're an educator living in the Blue Ridge Energy service area, you know what that means! It's time to submit your Bright Ideas Grant applications to fund those great ideas you have for your students.
The N.C. Bright Ideas Education Grant Program provides funding for innovative classroom ideas and projects that otherwise might not have been possible due to budget constraints.
With more than 350 Bright Ideas awarded over the years, many of you are well aware of Blue Ridge Energy's commitment to helping you teach and helping students learn. But what you may not know is that 2019 is a special year for the Bright Ideas program. This year marks the 25th anniversary of the Bright Ideas Grant program.
To celebrate its positive impact on our communities and the lives of over 100,000 students in the Blue Ridge Energy service area, we are awarding more grants than ever! A total of $50,000 will be available to help educators fund projects that will have a lifelong impact on the children in your classrooms. This means more than double the grants this year! Plus, the amount of individual grants is increased to $2,000.
Your chances to help your students are better than ever, so please take time to apply for a grant for an innovative learning project for your classroom.
Our Blue Ridge Energy team extends their appreciation for the positive impact you and all educators make on our communities and your efforts to help local children grow and succeed. Now, let us help you make an even greater impact by applying for a Bright Ideas Grant today. The application process is all online and easy—just visit ncbrightideas.com before the deadline of September 23.
Good luck and we wish you a successful 2019-2020 school year!
Your friends at Blue Ridge Energy and Bright Ideas