Refunds Coming to Members - A message from CEO Doug Johnson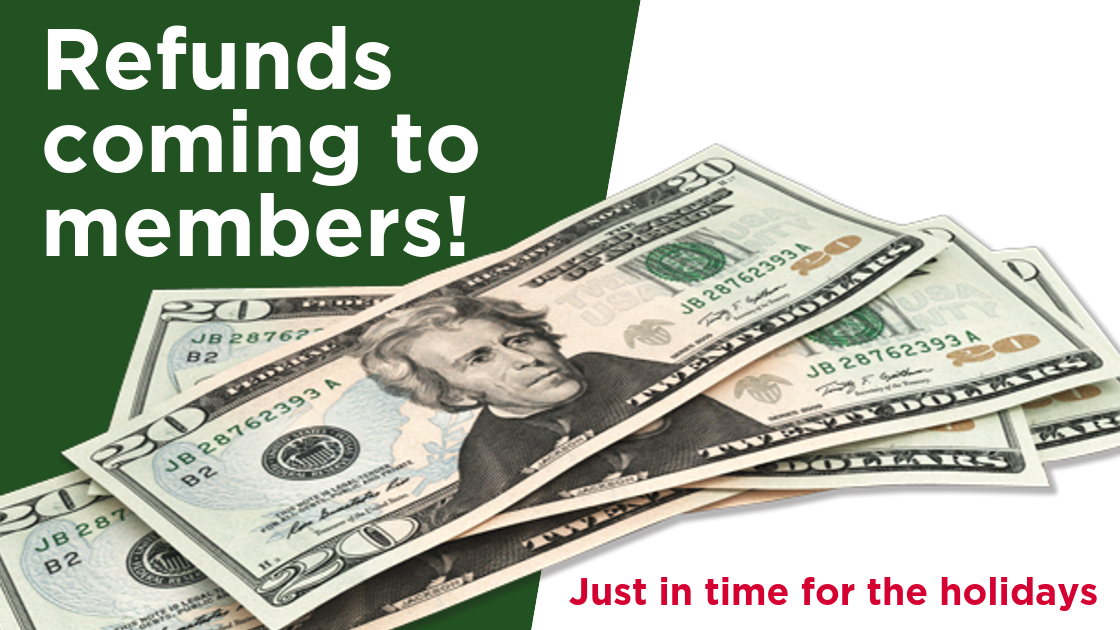 I'm very excited to announce to members that your cooperative will be issuing bill credits totaling $7 million on November and December bills! For the typical member, that means around a $40 credit on each of those bills.
This member refund is possible due to a variety of factors explained below.
First, your cooperative received lower than projected wholesale power cost from Duke Energy Carolinas this year. There are several reasons for this including the current lower cost of natural gas which is used to generate about 20 percent of our needs. Wholesale power cost makes up almost 60 percent of our costs, so this made a significant impact.
Secondly, your cooperative received funds from Duke Energy due to two governmental changes: state and federal income tax reductions as well as additional savings related to a ruling by the Federal Energy Regulatory Commission regarding Duke's accounting for regulatory assets.
Thirdly, your cooperative's load control efforts have helped control and reduce wholesale power cost. These include our Beat The Peak program in which members voluntarily partner with us to reduce use of electricity during periods of the highest demand when wholesale power is at its highest price.
Finally, coal ash costs in 2018 were lower than budgeted, and we received a refund of the favorable projected versus actual amount.
All together, these factors provide a significant opportunity for Blue Ridge Energy to refund these dollars back to our members!
There's even more good news! If our projections for continued lower wholesale power cost hold true through the end of 2019, we will be able to give members another refund in the first quarter of 2020!
This is yet another reason why it's good to be a member of your electric cooperative: any monies received above our operating needs get returned to you, our members! We hope you enjoy the coming refunds!