Save Money and Grill Out with These 5 Recipes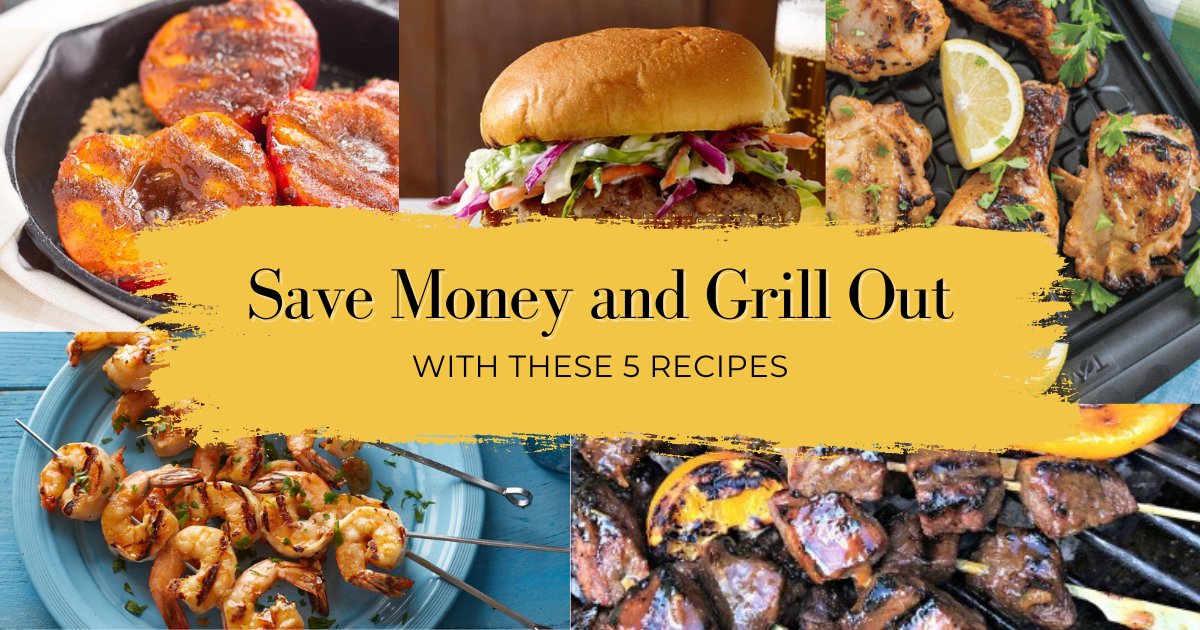 Are you looking to cut down on your electricity usage and enjoy delicious meals at the same time? Look no further! We'll show you how grilling outside can help you save money on your energy bills. Get ready to fire up the grill and discover five recipes that will keep your taste buds and your wallet happy.
1. Orange Marmalade Steak & Chicken Kabobs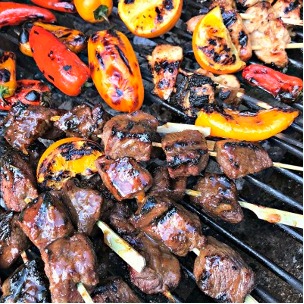 Link: https://www.carolinacountry.com/carolina-kitchen/main-courses/orange-marmalade-steak-chicken-kabobs
Indulge in the flavors of these mouthwatering steak and chicken kebabs! Marinated in a blend of orange marmalade, garlic, soy sauce, and garlic, the kabobs are transformed into tender, juicy bites.
2. Grilled Buttermilk Chicken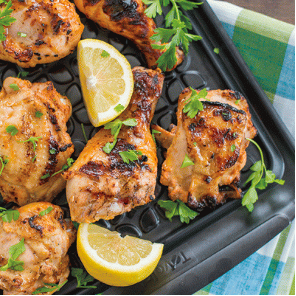 Link: https://www.carolinacountry.com/carolina-kitchen/main-courses/grilled-buttermilk-chicken
Indulge in the classic taste of buttermilk chicken with this recipe. Marinate the chicken in a mixture of zesty mustard and spicy Sriracha, then grill them to achieve that perfect smoky char. Sprinkle them with parsley and lemon and enjoy. This recipe is not only delicious but also a cost-effective alternative to eating out.
3. Grilled Shrimp with Chili Cocktail Sauce: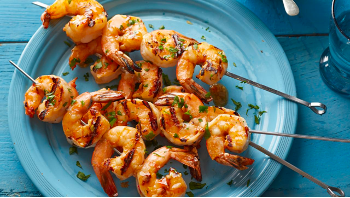 Link: https://www.foodnetwork.com/recipes/rachael-ray/grilled-shrimp-with-chili-cocktail-sauce-recipe-1949135
Take your taste buds on vacation with this delightful grilled shrimp. Season the shrimp and grill them until they turn pink and slightly charred. Pile them on a serving platter, drizzle with dressing, and enjoy. It's a light and wallet-friendly meal that's perfect for summer gatherings.
4. Perfect Pork Burgers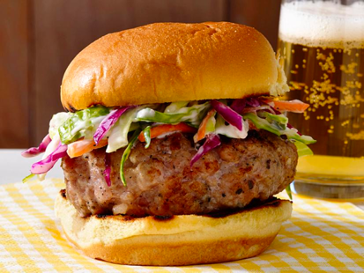 Link: https://www.foodnetwork.com/recipes/food-network-kitchen/perfect-pork-burgers-recipe-1973834
Craving a juicy burger? We've got you covered. This delicious pork burger gets filled with bacon, garlic, and sage. Once grilled to perfection, place it on buttered buns, top with some refreshing coleslaw, and dig in. This is a quick, delicious take on a classic meal.
5. Grilled Peaches with Cinnamon Sugar Butter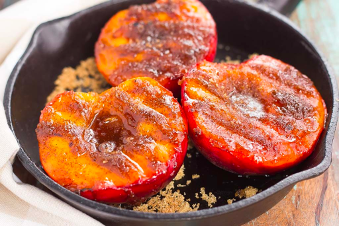 Link: https://www.foodnetwork.com/recipes/bobby-flay/grilled-peaches-with-cinnamon-sugar-butter-recipe-1947882
For dessert, try this simple and refreshing treat that will impress your guests without putting a dent in your budget. Topped with cinnamon, sugar, and butter, these peaches become the perfect balance of sweet and spice. With only two steps and a few ingredients, it's great when you're craving something sweet.
By taking your food outdoors and grilling these delicious recipes, you can save money on electricity while enjoying some tasty meals. So, fire up the grill, enjoy the outdoors, and save your energy. Happy grilling!