Since the beginning of COVID-19, Blue Ridge Energy made the decision to suspend disconnects, waive late fees and offer special payment plans to assist our members and customers during this difficult time. While the decision had already been made to extend these special circumstances until August, Gov. Cooper issued a new Executive Order 142 on May 30 outlining the same timeline. We encourage everyone (including Flexpay members) to continue paying your energy bill to avoid a large balance at the end of this crisis. Call us at 1-800-451-5474 to set up a special payment plan.
Are you interested in finding out more about renewable energy and interconnecting with Blue Ridge Energy? Review the following information and documents provided.
Because energy technology and processes are continually changing, we highly recommend that you and/or your contractor contact the Cooperative prior to starting the installation to review the various requirements and options.
Interconnection Forms and Procedures for Renewable Energy Systems
This section contains information pertaining to the interconnection of renewable energy systems to the Blue Ridge Energy grid. If you are considering interconnection, please review this information and associated documents with your renewable system contractor prior to submitting the interconnection request.
You should also contact the local (County or Municipality) Building Inspections Department to determine if the project requires a building permit or electrical alteration permit, the use of a licensed electrical contractor, and a final electrical inspection prior to interconnection of the renewable energy system to the Cooperative's grid through an electric meter.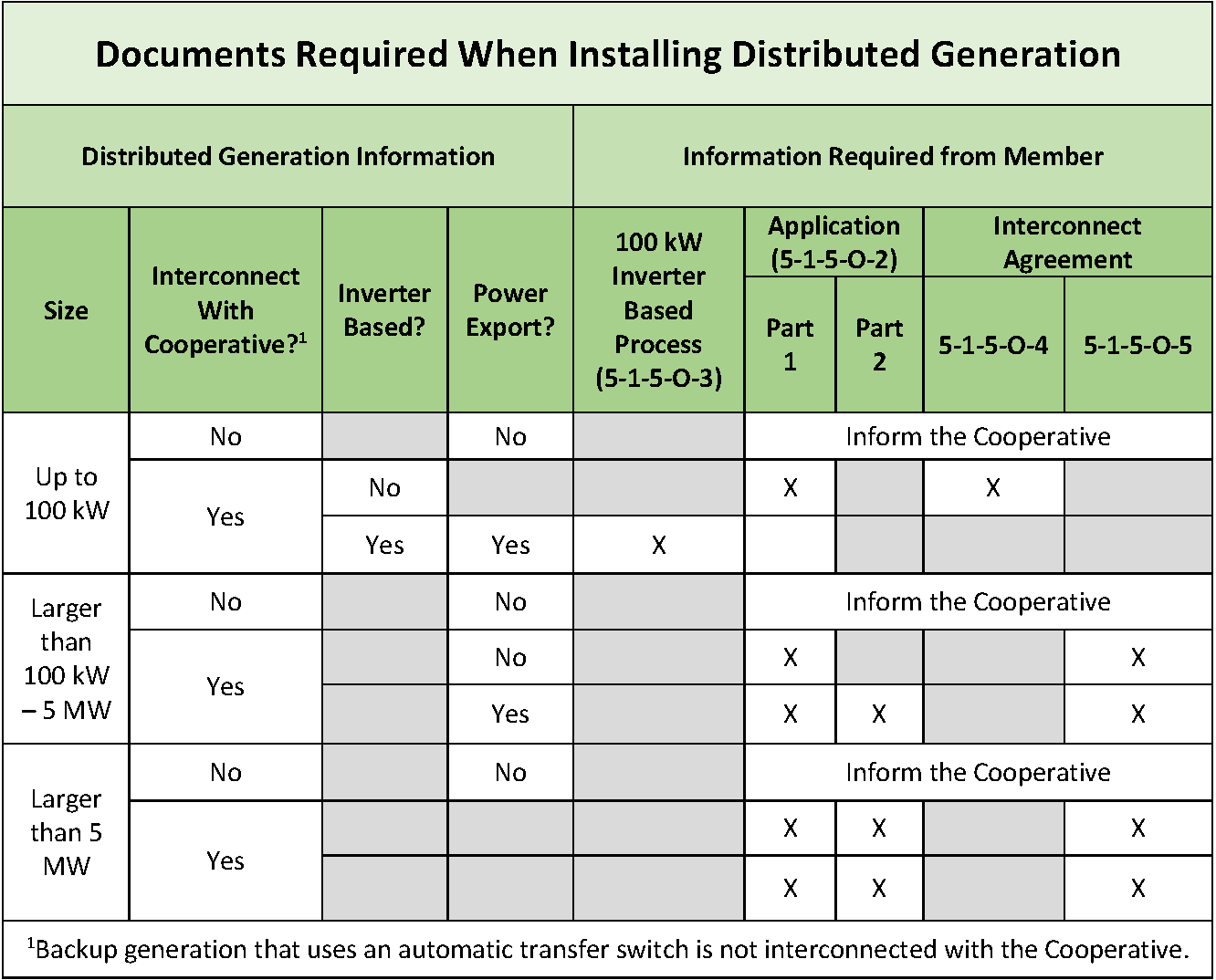 Blue Ridge will NOT schedule a final inspection, perform a test of the inverter, and install the meter until the local building and/or electrical inspector has approved the installation and a copy of their report has been provided to the Cooperative. You should also be advised that several counties (Ashe and Watauga) in the service area require a wind system permit prior to construction.