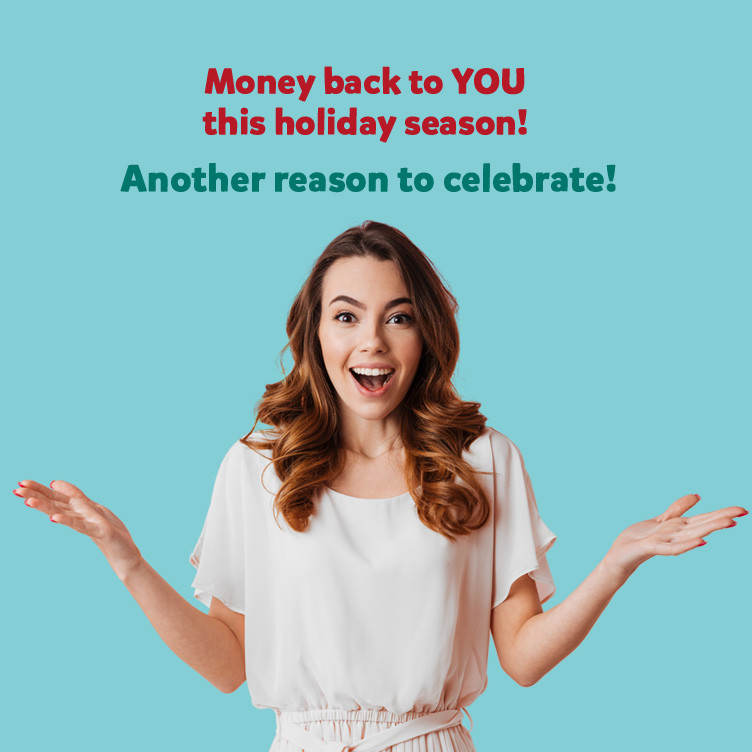 We're very excited to announce to members that your cooperative will be issuing bill credits totaling $7 million on November and December bills!

This member refund is possible due to a variety of factors explained below.

First, your cooperative received lower-than-projected wholesale power costs from Duke Energy Carolinas this year. There are several reasons for this, including the current lower cost of natural gas, which is used to generate about 20 percent of our needs. Wholesale power cost makes up almost 60 percent of our costs so this made a significant impact.

Secondly, your cooperative received funds from Duke Energy due to two governmental changes: state and federal income tax reductions as well as additional savings related to a ruling by the Federal Energy Regulatory Commission regarding Duke's accounting for regulatory assets.

Finally, coal ash costs in 2018 were lower than budgeted, and we received a refund of the favorable projected versus actual amount.

Together, these factors provide a significant opportunity for Blue Ridge Energy to refund these dollars back to our members!

This is yet another reason why it's good to be a member of your electric cooperative: any monies received above our operating needs get returned to you, our members! We hope you enjoy the coming refunds!
Members will receive discounts on November AND December bills! Blue Ridge Energy is returning $7 million to members as a result of one-time power contract settlements and lower wholesale power costs.