Outdoor Living Spaces Offer Increased Home Values and Health Benefits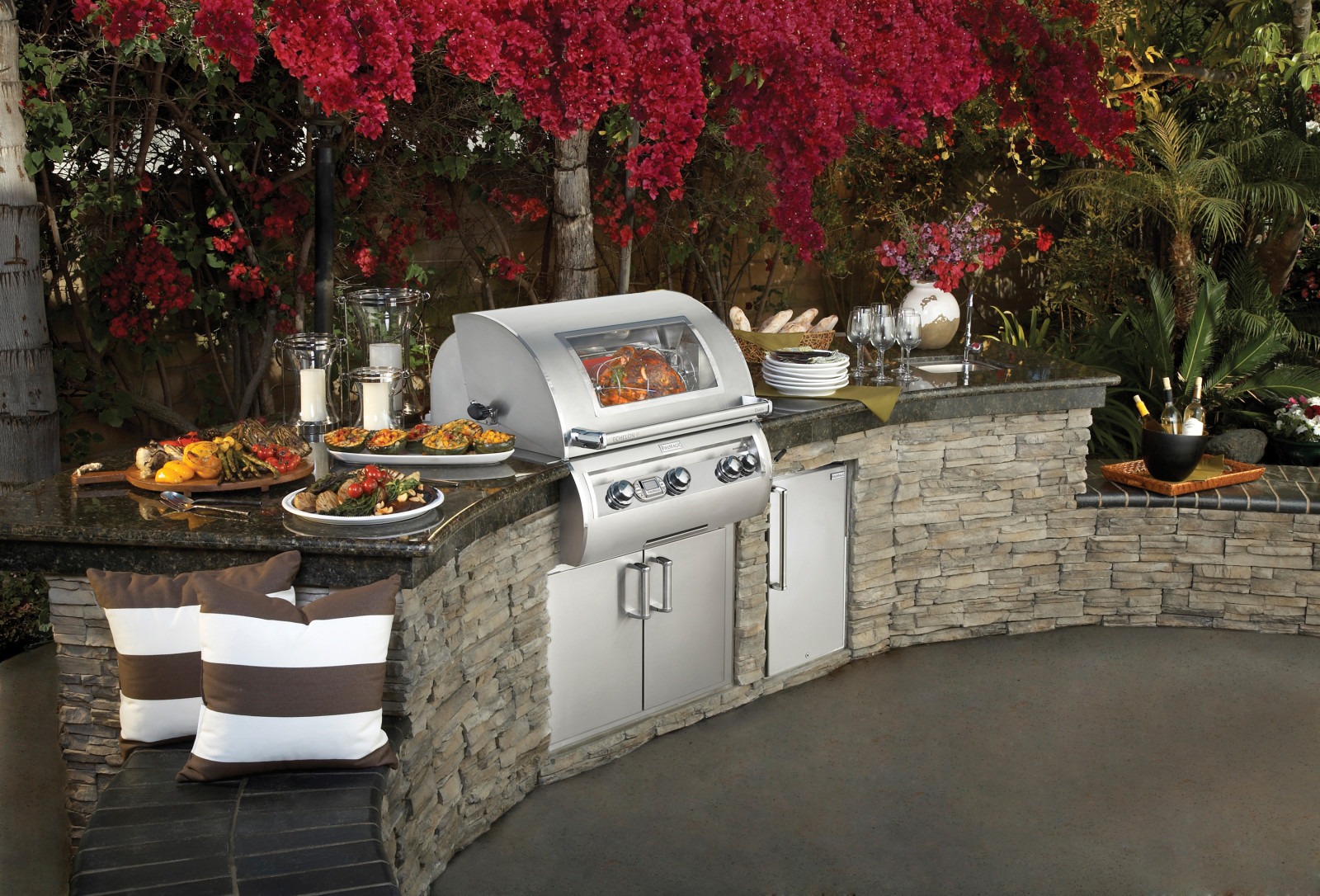 Beautiful and functional outdoor living spaces are growing in popularity throughout the country, according to a recent article in Realtor magazine, produced by the National Association of Realtors. Homeowners are adding practical outdoor kitchens and dining areas along with statement features like fire pits and fireplaces to add warmth and beauty. As you would expect, the magazine cites home values increase by more than 10 percent with these additions. Grilling out on hot summer evenings helps to save on energy use. But, is there more to this outdoor living space trend than monetary value? Can the addition of an outdoor living space improve your health?
A beautiful outdoor kitchen that is easy to access and a pleasure to use means more home-cooked meals and more time with family and friends. Suddenly, you are in control of your family's health by choosing healthy ingredients rather than fast food.
Beyond healthy eating, Harvard Health has a host of articles outlining the benefits of spending more time outdoors. Fresh air and sunshine are therapeutic and result in lower stress and increased vitamin D levels. A reasonable amount of sun exposure improves immune systems, lifts moods and regulates sleeping patterns. It's true. Our bodies are at their best with a dose of daily sunshine.
Studies show that young people who share frequent family meals have higher self-esteem and are more successful at school. These young people also experience lower rates of eating disorders, substance abuse, depression and suicide. However, the benefits of shared meals aren't just for children; a beautiful outdoor living space is perfect for hospitality. Eating with family and friends reduces stress and increases contentedness and feelings of connection for empty-nesters, too!
Are you considering the addition of an outdoor living space at your home? Let us help. Blue Ridge Energy offers a selection of high quality outdoor kitchens, furniture, fire pits and more.