Five Easy Energy Efficiency Projects That Require No Technical Skills!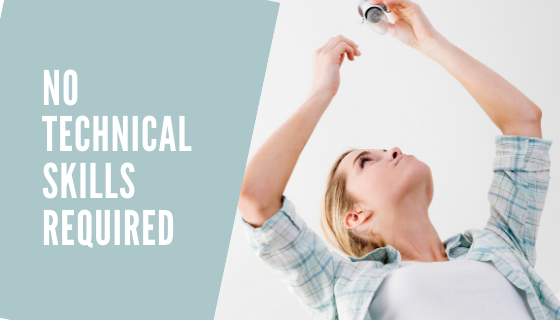 You don't have to be a contractor or even a handyman to make changes at home that can lower your electric bill. If you have a little extra time, here are five energy-efficiency projects that require no technical skills but can add up to savings!
1. Change incandescent or CFL light bulbs to LEDs. According to the Department of Energy, residential LEDs use at least 75 percent less energy and last 25 times longer than incandescent lighting.
2. Clean or replace HVAC filters. Replacing your filter can lower your HVAC's energy consumption by 5 to 15 percent.
3. Clean refrigerator coils. Refrigerators require little maintenance, but taking the time to clean the coils will save energy. To keep your refrigerator operating at maximum efficiency, read the user's manual to learn how to safely clean the coils on your model.
4. Unplug all "vampire" electronics. These are appliances or devices that are using power even when they are not in use. One easy way to find the vampires in your home is to turn off your lights and walk through your home looking for standby lights. Once you have identified and unplugged your energy vampires, unplug other infrequently used devices such as coffee makers, scanners, printers or shredders. To make this easier in the future, plug several of these into a power strip, so you can turn them all off with the flip of a switch.
5. Finally, simply make it a habit to turn off lights when they're not needed.
Want to track how your projects impact your electric bill? Be sure to sign up for UsageTracker. It's a free tool that shows your daily energy usage to help you manage your electric costs. Click here to learn more about Usage Tracker.