Energy Saving Amazon Wishlist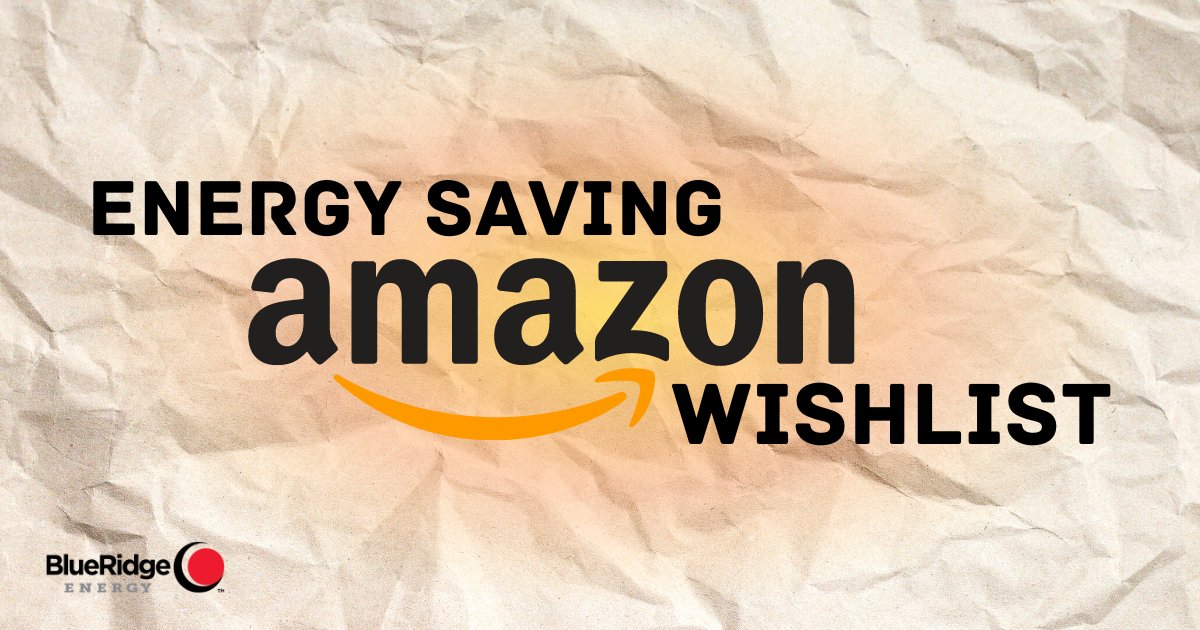 There are many gadgets for your home that can help you save energy and money! These tools range from small, easy options such as outlet insulators to big ticket items like a smart thermostat.
Here is an Amazon Wishlist of 12 items to help you outfit your home to be the most energy efficient and hopefully cut down the price of your electricity bill.
1. Dryer Balls - $9.99
Dryer balls can help cut down on your dryer rotation. By having your dryer on for shorter periods of time, it will help save energy.
2. Window Insulating Kit - $15.99
To make sure heat and air conditioning is not escaping from your house, check out this window insulating kit. If your windows are better insulated, less air will escape.
3. Outlet Draft Sealers - $14.99
Another way heat and air may be escaping your house is poorly insulated outlets, these outlet draft sealers can help with that. You just simply place them behind the outlet for better insulation.
4. Lightbulbs - $25 (24-pack) - $32 (4-pack)
Lightbulbs are an easy way to make sure you are being more energy efficient, but we are sure you have already heard that before. However, there are a variety of LEDs to choose from, here is a standard option, and here is an option for smart color-changing bulbs.
5. Efficient Shower Head - $23
If your shower is wasting water, it is also wasting energy by heating up the water. This shower head helps by being a more efficient design and conserving water usage.
6. Motion Sensors - $27.99 (2-pack)
Often when we leave a room, we forget to flip the light switch off. Motion sensor light switches help with this by recognizing when you leave the room and turning the light off for you. Next time your kid leaves their bathroom, you don't have to worry about them leaving the light on.
7. Toaster Oven - $79.99
One way to cut down on energy use is to cut down on the amount you are using a full-size oven. By incorporating a toaster oven into your kitchen gear, you can opt for it sometimes instead.
8. Smart Ceiling Fan - $279.00
These fans are very helpful because they have multiple speeds and can easily change directions for summer and winter. Also, you can control the fan remotely with your phone.
9. Smart Window Shades - $139
During the summer one way to save energy is by keeping the blinds down when you aren't home, so the air conditioning does not have to run as hard. With this smart shade you can set a schedule for when you want it up and down. They are also black out to help you get rid of all the distracting lights at night.
10. Smart Thermostat - $60 - $150
Smart thermostats are a bit of an investment, but they can be super helpful by being able to set schedules. Also, if you forgot to cut the heat off before you left, you can do it remotely with your smartphone.
The price of smart thermostats and their capabilities range. Here is a moderately priced thermostat that works with Amazon Alexa. And, a thermostat that is more high end and will work with multiple smart assistant devices.
11. Battery Security Cameras - $79.99
If you have been considering getting a security camera, you should consider getting a battery powered one so it does not have to be plugged in. This camera is great because you can view it on your phone in real time.