EV Pick-Up Trucks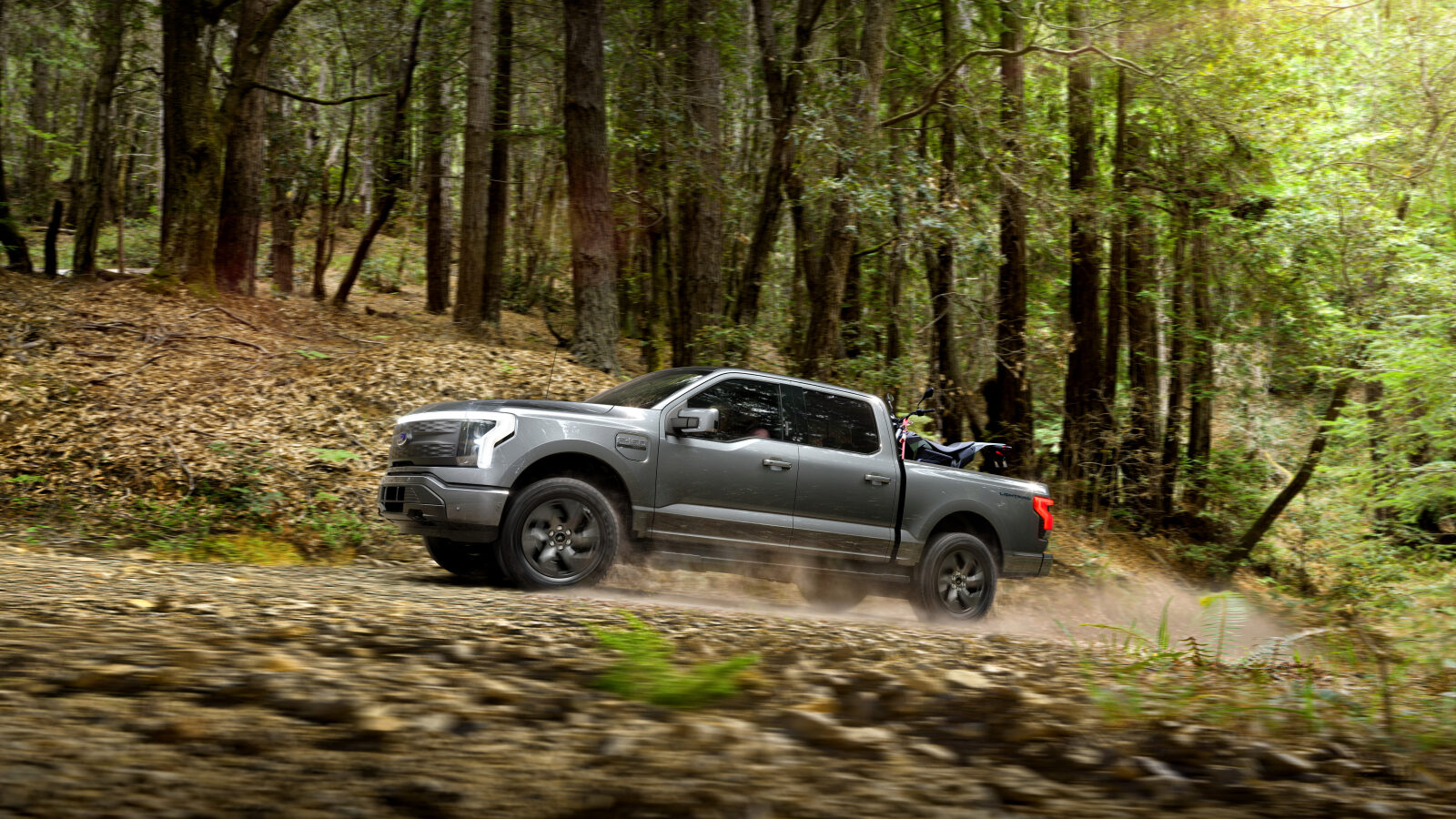 As electric vehicles have become more popular in-demand, EV pick-up trucks have been on the rise. Here is a breakdown of some of the electric trucks on the market and those to be here soon.
Ford F-150 Lightning
Ford has electrified their classic F-150.
Cost: starting at $39,974
Average mileage per charge: 320 miles
Payload: 2,000 lbs
By removing the engine and replacing it with batteries that lay beneath the vehicle, Ford had been able to incorporate a "frunk" – a front trunk – to this model for extra storage. Overall, Ford has tried to keep the classic look of the F-150.
Read more at CarandDriver.com and Ford.com.
Chevy Silverado EV
Chevy is coming out with an all-electric Silverado in fall 2023.
Cost: starting at $39,900
Average mileage per charge: 400 miles
Payload: 1,300 lbs
There are a few intriguing features about the Silverado EV to anticipate. Just like the F-150, it will have a frunk. Another interesting feature is the multi-flex midgate which allows you to store extra-long items in your bed by opening up the bed to the cab. An inside feature to be excited about is the Super Cruise Driver's Assistance which allows you to be hands-free with automated cruise control and curve detection.
Read more at CardandDriver.com and Chevrolet.com.
Rivian R1T
Rivian is a new EV startup company that has released their first pick-up model, the R1T and it is available for reservation.
Cost: starting at $67,500
Average Mileage Per Charge: 400 miles
Payload: 1,760 lbs
Rivian has created some interesting innovations for their pick-up truck. One of those being the under-seat compartments between the bed and car which allows for extra, enclosed storage. Also, they have designed a line of "Adventure Gear" accessories to help you get the most out of your R1T experience. It also has a feature similar to Chevy's Super Cruise.
Read more at CarandDriver.com and Rivian.com.
GMC Hummer EV
GMC has recently released their Hummer Supertruck EV.
Cost: starting at $110,295
Average Mileage Per Charge: 329 miles
Payload: 1,500 – 3,500 lbs
A unique feature of the Hummer EV is the CrabWalk feature in which all four tires are able to turn in a way that helps you move diagonally to navigate tight spaces. This vehicle is also equipped with all around cameras, even underneath the car, to help you navigate.
Read more at GMC.com.
As the EV truck market becomes increasingly competitive and viable, look out for more models coming. A couple of models to anticipate are the electric Toyota Tacoma and the Canoo Pick-up truck which is another EV startup company introducing itself to the market.
Due to a combination of high demand and global supply-chain constraints, most electric trucks require pre-order for delivery in late 2022, 2023, or 2024 depending on the make, model and specifications.
Read more at CarandDriver.com.