Spring Storms: Is Your Home Ready?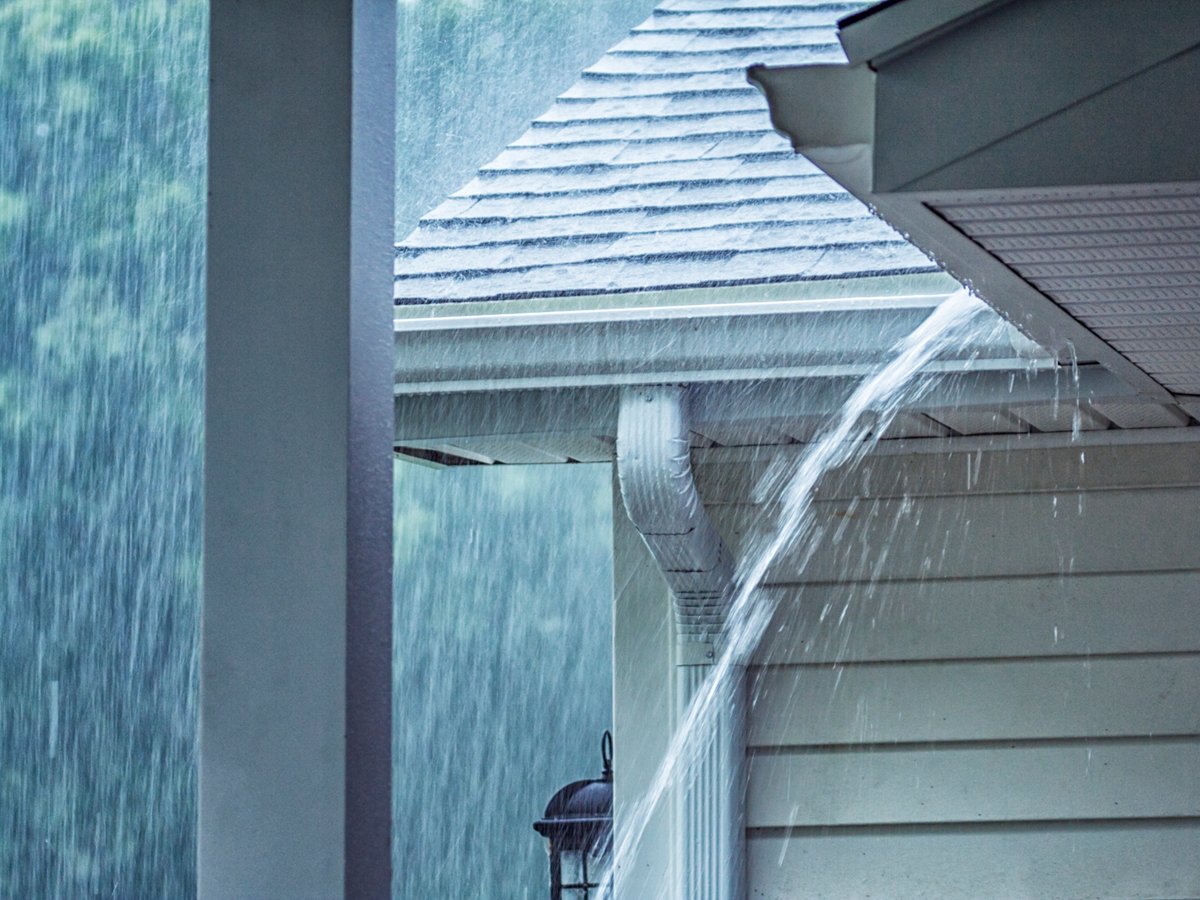 Spring is a time of hope and renewal, but it can also bring severe weather and flooding. Are you prepared? Take these steps to keep your home and family safe during spring storms.
Safety first
Make sure your family is ready to stay safe during a storm or other emergency.
Check to see if your community has an emergency warning system. If available, sign up for alerts.
Discuss storm safety with your family and what to do in case of severe weather.
Prepare an emergency kit. Include water bottles, non-perishable food, blankets, first-aid supplies, flashlights and a battery-powered radio.
Check out our Storm Room for more helpful information.
Inspect the outside of your home
Your house is designed to shelter you from the storm. Take a walk around your property and look for these potential issues.
Check for loose roof shingles or siding. Repair or replace them if necessary.
Look for any tree branches extending over your house or driveway that could fall during stormy weather. Trim them back if needed.
Inspect unattached structures, like sheds or storage bins, and make sure they are firmly secured.
Check gutters and downspouts for any debris that may block drainage and clear it away.
Make sure all gutters are firmly attached and downspouts drain away from the foundation.
Check the grading around your foundation. A downward slope can allow water to build up during heavy rain and leak into your basement. Repair the grading so that there is an upward slope, allowing rainwater to drain away from your house.
Make sure fence posts are firmly secured in the ground. Loose fencing can blow over during high winds.
Sump pump checkup
Your sump pump can help keep your basement from flooding in heavy rain. Make sure it's working properly.
Open up the cover on your sump pump pit and look inside. Clear away any debris that can clog the pump and cause an overflow.
Make sure the drain hose is connected, and that it's not blocked or frozen.
Check the inlet screen and make sure it's letting water enter the sump pump pit.
Lift the water level float up and down to make sure it moves freely.
Test the sump pump to make sure it's in working order. Fill the pit with a bucket of water to turn your pump on. Watch it carefully to see if it's getting rid of the water, then check the discharge pipe outside to make sure it drains properly. If the pump doesn't run, make sure it's plugged in and the circuit isn't tripped.
Flood readiness
Floods can be damaging and dangerous. Take these steps to make sure you're prepared.
Learn your vulnerability to flooding by determining the elevation of your property.
If you live in a flood-prone area, keep sandbags, plywood and plastic sheeting on hand.
Contact your local emergency management agency to learn what protective measures should be taken around your home.
Seal the walls in your basement with waterproofing compounds to avoid seepage.
Flood damage may not be covered by standard homeowner's insurance. If you live in a flood prone area, see the National Flood Insurance Program for information about obtaining flood insurance.
Power outages
Although your electric service is generally reliable, a storm may lead to an extended power outage. Be prepared. Have candles and flashlights available. Use a battery-powered radio or your mobile device to get information about the status of power restoration. Check our online outage map at anytime. For backup power, consider purchasing a generator and operate it safely according to manufacturer's guidelines.